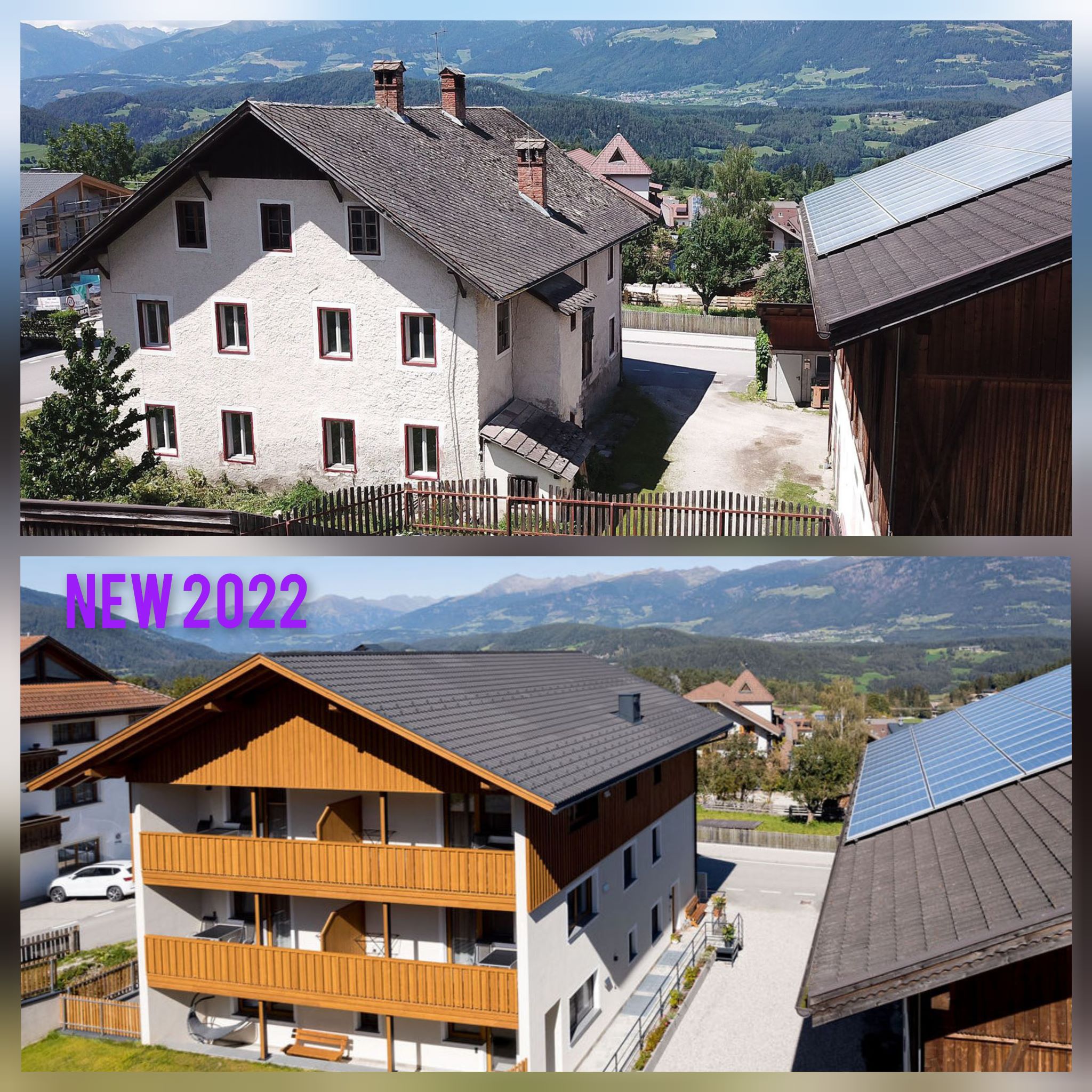 You appreciate genuine rural landscape enjoying peace and quiet in the midst of farm gardens and gentle nature? If you don't want to miss out on modern comfort at the same time, though, the Obergasserhof presents the perfect symbiosis of both.
Built in 2021/22 on the site of an old house, a modern residential building awaits you with four exclusive, sun-drenched holiday apartments in one of the top locations at Plan de Corones. Natural materials such as warm wooden floors, elegant bathroom equipment and every conceivable comfort will help you to enjoy the best of both worlds - well-being included!
Good to know
The most important facts at a glance:
We are your hosts: Roman Hellweger and Daniela Priller.
No matter if you need insider tips for a day trip or if you would love to enrich your diner with some fresh herbs from our garden or just watch a farmer work – we want you to feel right at home with us. So we are here if you need us, any time!
"We would love to welcome you on our farm!"
The Hellweger family & Daniela